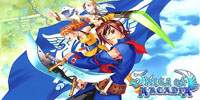 Des nouvelles de Skies of Arcadia
Alors que le portage de Skies of Arcadia sur GC et PS2 a pris un retard non expliqué, Sega a livré quelques infos supplémentaires : il y aura un nouveau personnage sur Game Cube. Elle s'appellerait Piastol, elle, car vous l'aurez compris, il s'agit d'une femme.
Graphiquement, le jeu ne devrait comporter aucune amélioration notoire, mais il y aura quelques évènements nouveaux par rapport à la version d'origine.
Aucune date de sortie précise n'a été annoncée, peut-être d'ici la fin de l'année au Japon. Pour les US et nous, c'est encore plus flou.
Je vous rappelle que ce jeu est sorti initialement sur Dreamcast et qu'il a été salué par la critique spécialisée, mais aussi par les joueurs, et ce, à juste titre.
Par Jip le 2002-08-01
Images du jeu :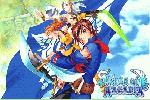 Warning: Undefined array key -1 in /home/davel/www/lerpg.com/news.php on line 171

Deprecated: str_replace(): Passing null to parameter #3 ($subject) of type array|string is deprecated in /home/davel/www/lerpg.com/news.php on line 171

Warning: Undefined array key -1 in /home/davel/www/lerpg.com/news.php on line 172


Warning: Undefined array key -2 in /home/davel/www/lerpg.com/news.php on line 181

Deprecated: str_replace(): Passing null to parameter #3 ($subject) of type array|string is deprecated in /home/davel/www/lerpg.com/news.php on line 181

Warning: Undefined array key -2 in /home/davel/www/lerpg.com/news.php on line 182

Warning: Undefined array key -3 in /home/davel/www/lerpg.com/news.php on line 181

Deprecated: str_replace(): Passing null to parameter #3 ($subject) of type array|string is deprecated in /home/davel/www/lerpg.com/news.php on line 181

Warning: Undefined array key -3 in /home/davel/www/lerpg.com/news.php on line 182

Partenaires