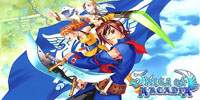 Skies of Arcadia
La date de sortie de la version PS2 de Skies Of Arcadia a été repoussée après l'exercice fiscal 2003 !
Par contre la version Game Cube est maintenue en cours d'exercice 2003.
Pour mémoire, ce jeu est déja sorti sur Dreamcast, et est considéré par beaucoup (dont moi) comme un excellent RPG.
Par Jip le 2002-04-08
Images du jeu :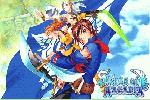 Warning: Undefined array key -1 in /home/davel/www/lerpg.com/news.php on line 171

Deprecated: str_replace(): Passing null to parameter #3 ($subject) of type array|string is deprecated in /home/davel/www/lerpg.com/news.php on line 171

Warning: Undefined array key -1 in /home/davel/www/lerpg.com/news.php on line 172


Warning: Undefined array key -2 in /home/davel/www/lerpg.com/news.php on line 181

Deprecated: str_replace(): Passing null to parameter #3 ($subject) of type array|string is deprecated in /home/davel/www/lerpg.com/news.php on line 181

Warning: Undefined array key -2 in /home/davel/www/lerpg.com/news.php on line 182

Warning: Undefined array key -3 in /home/davel/www/lerpg.com/news.php on line 181

Deprecated: str_replace(): Passing null to parameter #3 ($subject) of type array|string is deprecated in /home/davel/www/lerpg.com/news.php on line 181

Warning: Undefined array key -3 in /home/davel/www/lerpg.com/news.php on line 182

Partenaires